If you've been involved with SEO for a while, you've probably heard of this method: produce content for people and then optimize it for search engines. And conceptually, this suggestion makes perfect sense. Of course, you want to create SEO-based content that will resonate with your readers first and foremost.
In practice, however, it's surprisingly easy to forget about this task, especially when keywords are considered the foundation of reliable SEO and content marketing. Improving posts and pages is ultimately about including as many keywords as possible to boost your search rank. But if you use too many keywords in this way, your content will start to sound robotic.
Contact us
Our Agency is driven by passion!
We deliver business-relevant results at breakneck speed.
Call Us: +4934292 529 027
Google recognizes when you're stuffing a page with keywords or numbers to manipulate search rankings, and won't promote content that goes in that direction. If you actually want to attract the attention of people and crawlers, you need to rethink the way you use SEO – which means moving from SEO-driven content to content-driven SEO.
How to use SEO effectively
The most important thing about content-driven SEO is that it's no different from SEO in general. Rather, it is a change in mindset. There is more than one way to improve your website's SEO, and content-driven SEO is about creating comprehensive, accurate, and detailed content that adds real value. At Amida, we conduct research on keywords and use this information to tailor the content we create to drive more users to our website. This data helps us understand not only what people are searching for, but how they are searching for it.
However, before you start developing content, you need to get an overview. To that end, you should evaluate your existing keyword rankings. This analysis will provide insight into how well your service ranks from a natural perspective, and will give you a good starting point for your SEO content marketing approach.
If you actually want to attract the attention of people and crawlers, you need to rethink the way you use SEO – which means moving from SEO-driven content to content-driven SEO.
Next, it's time to determine brand-new keywords that you don't yet rank for. Instead of focusing on transactional queries that indicate someone is ready to buy something, it's best to determine more informative keywords for content-based SEO. For example, what terms are people using in their search queries to better understand a specific pain point in your market?
Then start brainstorming content ideas. Don't be afraid to use search results to your advantage. For example, before writing content on a specific topic, Google to see what appears at the top of the results page. Browse the articles to find out what they cover, and use a tool like Semrush to see what keywords they rank for.
Then, think about how you can make what's already been written more interesting. Are your competitors reporting on topics in a misleading, inaccurate or boring way? If so, you have the opportunity to fill in the gaps in reader understanding or engagement with reliable content-based SEO.
When it's time to create content, we like to use a pillar page technique. First, we create a long, keyword-optimized piece of content (i.e. a pillar page) that covers a broader topic in detail. Within this pillar page, we link to shorter, more specific SEO posts that delve into different subtopics.
We've found that this technique not only helps readers answer general questions, but also allows them to dive deeper into related elements of the topic. Using questions as subtopics within the pillar page can help our site visitors quickly navigate through content. Additionally, Google is more likely to include these Q&A-style sections in the "people also ask" section. Finally, because the content is connected by a linking ecosystem, it's easier for the online search engine spider to prioritize and rank the posts.
If you commit to developing great SEO-based content, you'll notice a positive causal consequence in your business. As your library of improved content grows, so will the number of indexable pages on your site. Soon enough, other websites will take notice and help you improve your backlink profile. As the number of links grows, so will the traffic and domain authority. These kinds of results are available to you. All you have to do is start using them.
Contact us
Our Agency is driven by passion!
We deliver business-relevant results at breakneck speed.
Call Us: +4934292 529 027
Tips for creating hyper-competitive keyword rankings
Are you ready to get started? Below are 3 approaches you can take to rise in the ranks for hard-to-win keywords.
1. Work on getting rich, high-quality backlinks
The more suitable backlinks you can bring to your website or page, the more you can show Google that you belong at the top of organic search engine results. Wondering how to get good backlinks for SEO? Preferably, your backlinks should use anchor text that in one way or another contains the exact keywords you are targeting.
The quickest way to do this is to publish content you've created in a widely known, high-ranking publication that allows backlinks. For example, perhaps you publish a study or research project. Use measures such as credible editorials and media releases to draw attention to it. You may even get lucky and find that others link back to your website after publishing your data or conclusions.
2. Optimize all your keyword relevant pages
After you've chosen which competitive and non-competitive keywords to target (learn more about how to create a list of SEO keywords here), focus on improving your pages. This includes enhancing your page titles, content, H1 tags, meta descriptions, and all other text with these keywords and keyword variations.
Keep in mind that search engines use the text you write (among more than 200 other aspects!) to understand the intent of your page. Without clear details, the search engine algorithm will not be able to rank you efficiently for specific keywords. Just make sure that you are not "stuffed" with keywords. This practice is not only outdated, but it can also hinder your efforts.
3. Improve the technical aspects of your website
Does your website need an upgrade? Do certain pages take several seconds to load? Is it full of redirects and 404 messages? Make it a point to improve all of these technical components, otherwise you can't want to rank extremely well for keywords – especially difficult keywords.
Of course, it can be difficult to figure out how to improve your website to boost your SEO. A sure starting point is to conduct a website audit. A thorough audit won't take long and will provide you with many expert details about the overall health of your website. After you've received the medical diagnosis, you can make changes to things like your metadata, coding, content, or site organization.
Regardless of the size of your business, trying to rank for a highly competitive keyword (or set of keywords) is no easy feat. However, it's a goal you should tackle with a little help from a company that specializes in reliable SEO and content marketing services.
Featured Posts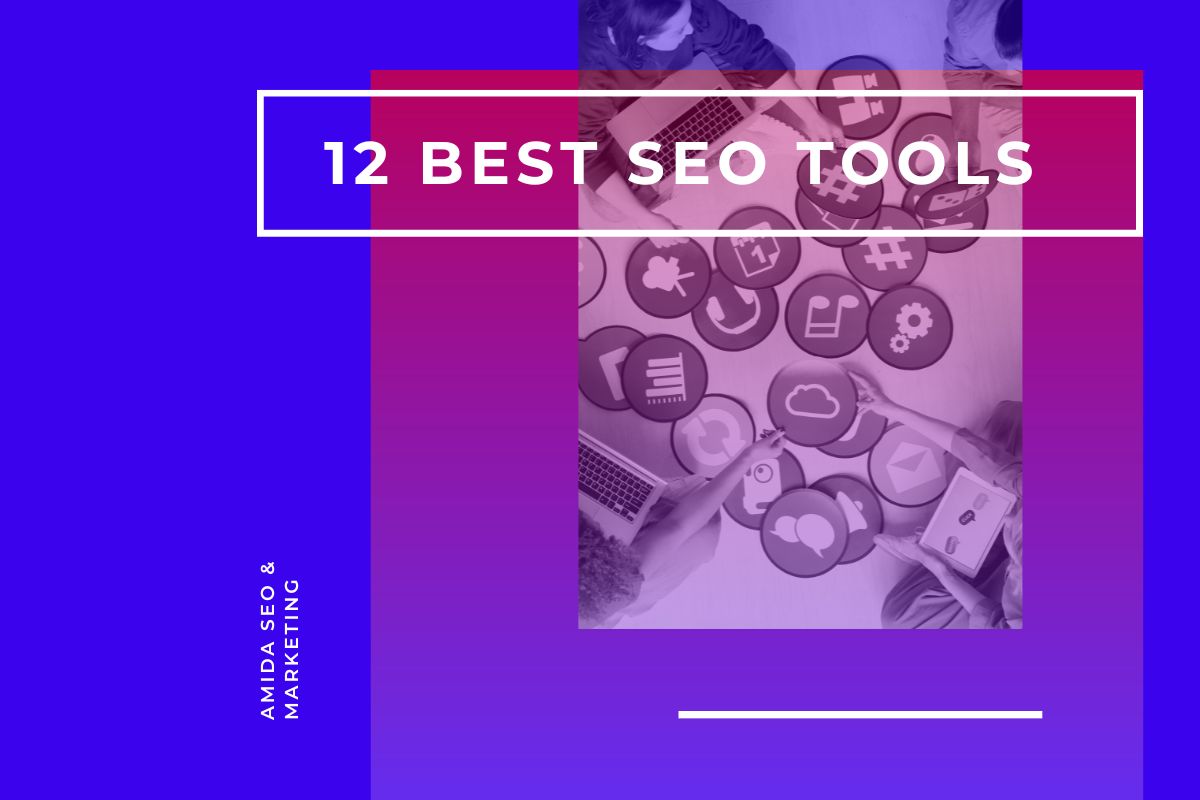 SEO tools are an essential part of any successful digital marketing campaign. They can help you identify and analyze keyword trends, optimize content for search engines, track rankings, and much more.
Sebastian Stroeller
Google Whisperer & SEO Expert
Sebastian is a Google Whisperer, SEO expert and strategist with 10 years of experience in SEO, local SEO, eCommerce, affiliate and Google Ads. Sebastian's passion for testing means he puts every strategy through its paces before recommending it to his clients. He's a dog nut and also enjoys watching Netflix.