Before you start creating content and expect results, make sure you have the following tools at your disposal:
a website with a blog
To be found in online searches, first and foremost you need a website and access to your website's content management system. The ability to update your website and blog is key to implementing the results of your technical audit, optimizing content based on keyword research, and regularly publishing new, high-quality blog content. When you have full access to your website, you can consistently deliver high-quality content and create an online experience that makes using that content intuitive and enjoyable for your audience. When your site is easy to navigate, your blog is filled with high-quality content, and your team is able to implement your SEO recommendations, it becomes much easier for search engines to crawl your site – and for your audience to find it in a search.
Contact us
Our Agency is driven by passion!
We deliver business-relevant results at breakneck speed.
Call Us: +4934292 529 027
Access website analytics
Insight into your website's performance is critical to optimizing for search. Access to information about the sources of traffic, the keywords visitors used to find your site, click-through rates, time spent on the site, and even conversion rates on your site in organic search can provide insight into how well your content is aligned with your audience's needs. With this kind of information, you can continually refine your content strategy and improve your organic search performance.
The metrics that can help you monitor progress
Once you've determined your strategy and tools, consider how you'll measure your progress on a regular basis. While some define success as
defined as achieving first place on a search engine results page (SERP), that's not the only way to measure the effectiveness of your strategy. There are many metrics that can help you understand the full value of your SEO plan. The metrics that can help you monitor progress Every business is different. Therefore, consider your specific goals and how you plan to measure progress toward those goals with metrics such as these
Search visibility
Search visibility can help you understand how visible your website is in organic search results. Using data such as the search volume of relevant keywords, ranking positions, and frequency of specific domains, it calculates what percentage of potential organic clicks a website receives for a given keyword. With tools like Moz and SEMrush, you can easily track your search visibility (and the visibility of your competitors). The more visible you are for the keywords that matter most to you, the better chance you have of improving your organic click-through rate and generating organic traffic.4
Keyword rankings
Keyword rankings are exactly what they sound like: where your website ranks on a SERP for a particular keyword. The higher you rank, the greater the chance that the right audience will discover your content. Tools like Google Search Console, Alexa, and SEMrush can help you determine your current rank and compare changes in your rank over time and against competitors. Knowing your rankings for your most important web pages and your most valuable keywords can help you prioritize your content projects and determine if those projects are effective. And while ranking in the top keywords isn't necessarily the be-all and end-all for success, a spot on the first page brings your content to a much larger audience and can increase your organic search traffic. Speaking of organic search traffic …
Organic Search Traffic
Perhaps one of the strongest (and easiest) indicators of success, organic search traffic shows you the number of visits to your site as a result of organic, unpaid search.
Compare organic traffic numbers over time, for specific important content, and for specific keywords using a tool like Google Analytics to determine how effectively your content is driving visitors from the SERPs to specific pages on your site.
3 ways to maximize your success
With the right content and the right technology, you have a solid foundation for using content marketing to boost your search engine optimization. However, to maximize your success, you need to build on that foundation. The following tactics can help you make the most of your efforts and effectively use content marketing to grow your SEO strategy over time:
Boost your content through strategic distribution
Organic distribution
Social media can help you build and maintain a community of viewers around you who trust your brand and are therefore more likely to click on your page to click on your website when you appear in an organic Search. Also, people who trust your brand's content are more likely to link to it in their own content. For these future backlinks to ever become a reality, members of your audience need to know that your that your content exists, and organic social networks are a natural, easy way to accomplish this. Currently, social shares in and of themselves are not a direct ranking factor that determines whether or how high your content will appear in search Results Appears. However, that doesn't mean that content distribution isn't valuable to your content marketing efforts. It is an essential component of a well-rounded content marketing strategy and can provide valuable, indirect benefits. Social shares may not directly lead to higher rankings, but they can help you build an audience. Members of that audience then become aware of your content and the value you provide, and have more They trust your brand as a resource and are more likely to click on your website when your content appears in search results. Content distribution is a critical step in ensuring your content reaches the right people. Start amplifying your content by considering:
Contact us
Our Agency is driven by passion!
We deliver business-relevant results at breakneck speed.
Call Us: +4934292 529 027
Paid distribution and amplification
Paid distribution is an effective way to increase the reach and impact of your content to targeted, qualified members of your audience beyond your current followers. Targeted amplification via social media, Google Ads, influencers and beyond can help you deliver your content to the exact people it's intended for. This can help the and your brand stays top of mind so that when your target audience sees your content in future organic search results, they are more likely to remember your brand and click through to your website.
Focus on user experience
You may be creating engaging, high-quality content as part of your strategy to increase search engine optimization, but if that content is but if that content isn't easy for your visitors to discover and consume on your website, you're missing out on important benefits. That's the reason usability of your website's content is so important.
Focusing on usability means taking the time to build a solid website with intuitive navigation and responsive design. Go back to your technical audit. Have you implemented the backend changes to strengthen around your website and support a solid strategy? Is your site designed so that your content can be indexed by search engines – and thus found by your audience?
This experience also includes your internal links and the Paths you've created for your site visitors to continuously engage with the right content. By understanding the members of your audience and the intent behind their searches, you can include links in your content that make it easy for visitors to find all the relevant information they're looking for. This way, you can help them get the most value from your content and spend more time on your website, which will have a positive impact on your SEO.
Diversify your backlinks
Search engines rely on a number of different factors to determine the quality, relevance and trustworthiness of a site's content. Backlinks – links that point to your website from another website – are one of the one of the factors that search engines consistently rank as one of the most important factors of search engines.
Backlinks show search engines that the content of your website is worth ranking. They help signal that high-ranking online sources find your content valuable and helpful – that's why these sources link to you! The more content-validating links you receive, the better and more credible your content appears in the eyes of search engines. Links from external sources to your site are important for your search engine optimization, but you'd do well to balance quantity with quality. Many low-quality links from the same handful of sites don't exactly testify to your credibility. (They may even signal the opposite). Backlinks from a variety of high-quality, reputable sources are much more valuable. To maximize the impact of your content on your search engine optimization, you should be dedicated to building a diverse, high-quality backlink portfolio.
Featured Posts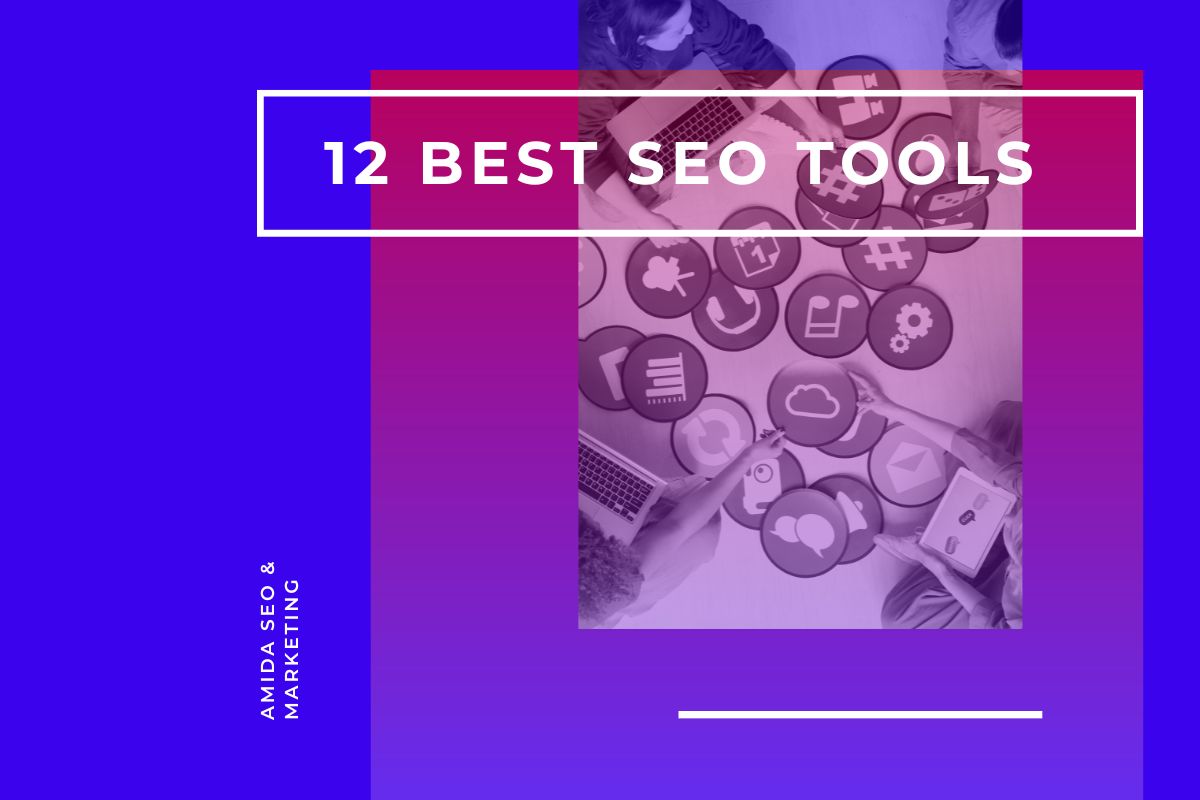 SEO tools are an essential part of any successful digital marketing campaign. They can help you identify and analyze keyword trends, optimize content for search engines, track rankings, and much more.
Sebastian Stroeller
Google Whisperer & SEO Expert
Sebastian is a Google Whisperer, SEO expert and strategist with 10 years of experience in SEO, local SEO, eCommerce, affiliate and Google Ads. Sebastian's passion for testing means he puts every strategy through its paces before recommending it to his clients. He's a dog nut and also enjoys watching Netflix.