While a growing number of companies are beginning to recognize and take advantage of the opportunities that SEO can bring to their business, there is one problem that begs for an answer:
Maybe you've heard that an SEO campaign can produce up to a month's worth of high-quality leads. Or maybe you've heard that 1 month isn't enough, but 90 days might be. Guess what?
You're wrong.
Contact us
Our Agency is driven by passion!
We deliver business-relevant results at breakneck speed.
There is an inordinate amount of work, methods and planning that needs to be put into an effective SEO campaign to get 30-90 days of quality leads. If you're still sold on this 30-90 day fallacy, ask yourself: Was my service or product integrated in 1 month? Hell, or in 90 days?
We know you are diligent and instinctive, but a quality SEO campaign cannot be integrated and leveraged to produce quality results in that short period of time. To do this, an SEO campaign must research, plan, prepare, arrange, set up, integrate and execute a variety of tools and measures specific to your business before coming up with top-notch results.
So let's ask the million dollar question again: how long does SEO take?
Good thing you asked the experts about the timeline for SEO.
Simply put, it takes about 4-12 months to integrate an SEO campaign into your company's DNA.
In those 4-12 months, a variety of services are provided to achieve the results you want.
We believe it's important for companies new to SEO to understand what these services are and their importance in your company's journey to ranking high in search results.
Let's take a look at the three steps of an SEO campaign:
Step 1: On-Page SEO – Laying the Foundation (1-2 months)
On Page SEO: During the first step of your SEO integration, it is necessary to focus on a well-developed strategy for your SEO project. When creating this plan, it is very important to focus on a few key mini-steps: Strategy, Analysis, Audit and Execution.
The first task at the beginning of your SEO project is to create a technique. Setting realistic goals is critical to a smoothly functioning SEO campaign. If deadlines are not met on a regular basis, your business will suffer in many ways. So make sure that your company and those in charge of your SEO campaign meet the deadlines.
The next really important mini-step is a combination of keyword research and discovery.
Identifying the keywords your customers are typing into the search engine is important for planning your website's placement on the search results page. The keyword study takes about 10 days and transitions into the development of the keyword technique.
With this keyword analysis, an SEO campaign puts together a method to increase natural traffic to your website. By embedding keywords into your website, the likelihood of your company's website ranking higher on Google's search results page increases.
Keyword research is followed by an on-site audit (what we like to call an SEO audit). A site audit is critical to organizing and optimizing your website for Google rankings. It's similar to cleaning up your home for important guests to visit – you want everything to be tidy, organized and comfortable so your visitors stay and feel at home. That's what our 200+ point SEO audit service does for your website. It cleans up your website in a way that optimizes it for Google rankings while increasing usability.
Our 200+ point SEO audit takes two weeks to complete and another two weeks to execute. How long does SEO take to see results? Well, once the audit is complete, you won't see results for 6-8 weeks while Google crawls the pages to re-index them for ranking.
In the first two months of your campaign, the keyword research and audit implementation guide compile information that you'll need to stick to as you tackle the next action of an SEO project: off-page optimization
In the 4 to 6 month time frame, many services are performed to increase your ongoing presence and visibility in front of potential online customers.
Step 2: Off-Page Optimization (4-6 months)
Off Page SEO: Once your SEO campaign has begun to incorporate certain research and techniques into your company's website, it's time to tackle the off-page execution step of the SEO campaign plan.
In the 4 to 6 month time frame, many services are performed to increase your ongoing presence and visibility in front of potential online customers.
Let's take a look at a few of these crucial SEO resources:
Link building
Among the SEO services implemented in your company's off-page optimization method is link building. It is known that this is one of the most important elements of an SEO campaign and our link building process takes 4-6 months.
The quality of the keywords and content of the page, as well as the number of links pointing to it from external links, are crucial factors for placing it at the top of the rankings.
After the 4-6 month period of link building, we re-evaluate the process and determine if it is still appropriate to re-target. During this link building period, the SEO project continues with content creation and publishing.
Content
We've called this section "Off-Page Execution," but the very best continuous SEO projects also involve the production of keyword-rich content on a monthly basis.
Here's why. The best SEO practice is simple: the more relevant, specific, and high-quality content on your site, the better.
In the initial stages of planning your SEO schedule campaign, you should always consider what type of content to produce, a schedule for creating that content, and a schedule for publishing it to your site. Frequent publishing naturally engages site visitors, minimizes bounce rates, increases search traffic, and potentially raises the site's positioning in search engine results.
Continuously working on new content can get search engines to visit and investigate the site, increasing the chance that your site will rise in rankings.
Contact us
Our Agency is driven by passion!
We deliver business-relevant results at breakneck speed.
Social Signals
Using social signals is a way to send Google signals about engagement and interaction with your website across major social media platforms such as Facebook, Twitter, LinkedIn and Instagram. When tweets, posts and updates include a reference to a blog post or content on your website, signals are sent to Google showing your business and its platforms (website, blog, social media) as a cohesive unit.
We find that it is critical for your service to engage with consumers and potential future customers on social media by analyzing social media engagement and adjusting accordingly throughout the project period.
Evaluate and Optimize (4-6 months)
If the impression hasn't already been made … SEO takes time.
The second half of the 4-12 month SEO journey focuses on analyzing and optimizing the first half of the project. It takes time to create, establish and implement planning, method, content and execution into your service. Once the ball starts rolling, results and data appear that can be examined.
Your SEO campaigners evaluate how things like keyword combinations, content posts, social media platforms, etc. improve website traffic and visitor engagement. SEO metrics such as keyword ranking, link structure, website traffic, and conversion rates are examined so that changes can be made to constantly get better metrics.
Now you may be asking yourself, why does it take 4-6 months to evaluate data and make changes accordingly? Couldn't we do it in a week or two?
You could hire an analytics expert to dive into the data and do their thing, but once the data is done, is it valuable for further analysis?
Nope, SEO takes time.
Continually examining the data and optimizing your website is an extremely important part of an SEO project. Making minor tweaks and changes throughout the campaign will keep your website in tip-top shape.
Search engines manage SEO ranking systems and are constantly changing the way things are ranked. Google, Bing, Yahoo and other search engines have been known to change their ranking methods overnight. Without keeping a constant eye on these types of changes, along with consistently improving your website and content for these search engine ranking changes, your service could also get lost in the search engine.
So, how long does SEO take?
Possibly your service is your pride and joy. Or it was, until it wasn't doing so well and you overtook your competitors.
Either way, it's important to have your service at the top of search engine results when the world takes notice, because the Internet is the largest marketplace for discovering and leveraging businesses. Just remember that SEO takes time.
Featured Posts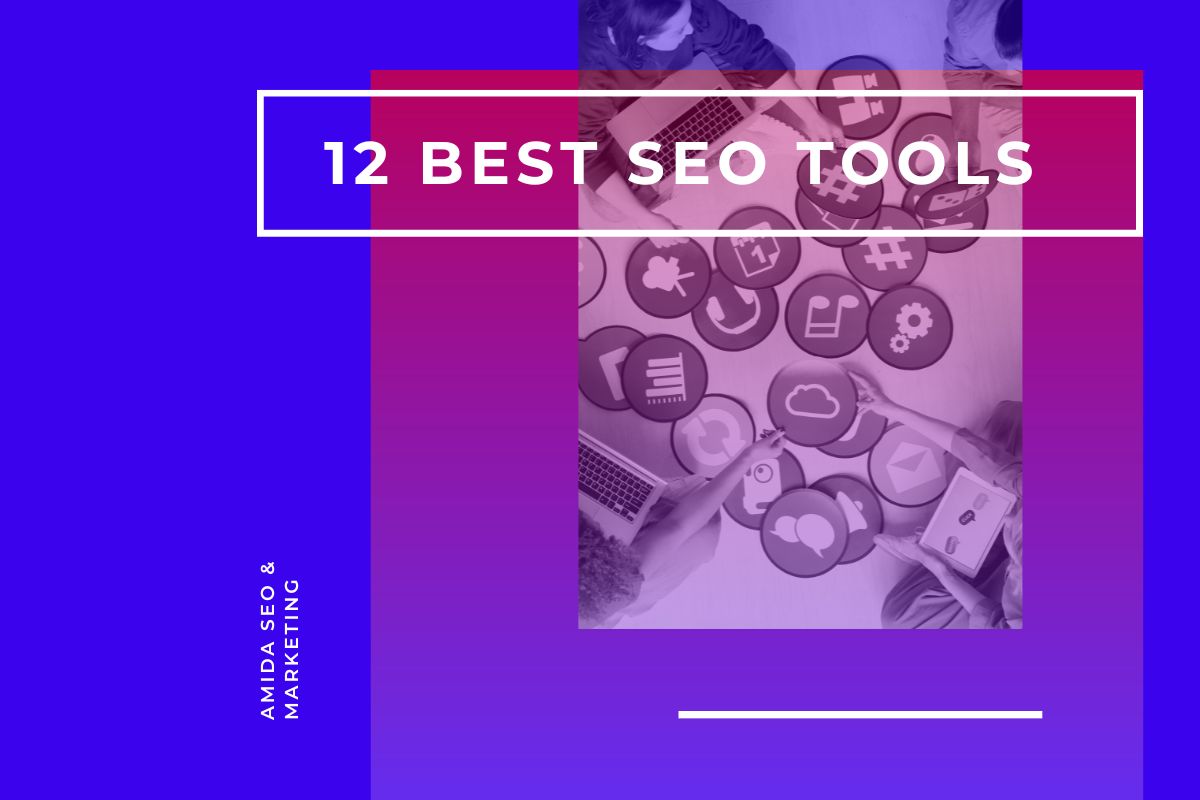 SEO tools are an essential part of any successful digital marketing campaign. They can help you identify and analyze keyword trends, optimize content for search engines, track rankings, and much more.
Sebastian Stroeller
Google Whisperer & SEO Expert
Sebastian is a Google Whisperer, SEO expert and strategist with 10 years of experience in SEO, local SEO, eCommerce, affiliate and Google Ads. Sebastian's passion for testing means he puts every strategy through its paces before recommending it to his clients. He's a dog nut and also enjoys watching Netflix.